MetaSlider 3.29 is available and it brings two big improvements that users have been requesting.
The first improvement is a "Quick Start" screen that makes it really easy to get started with a sample slideshow. With one click, you can create an image slider, a carousel, or a carousel with text captions.
Second, there's now a single "Slideshows" screen with a list of everything you've built.
---
The Quick Start screen
The "Quick Start" screen is in the main MetaSlider menu. The sample slideshows are available on the right side of the screen.

The dropdown will give you four options to choose from:
Blank Slideshow
Image Slideshow
Carousel Slideshow
Carousel Slideshow with Captions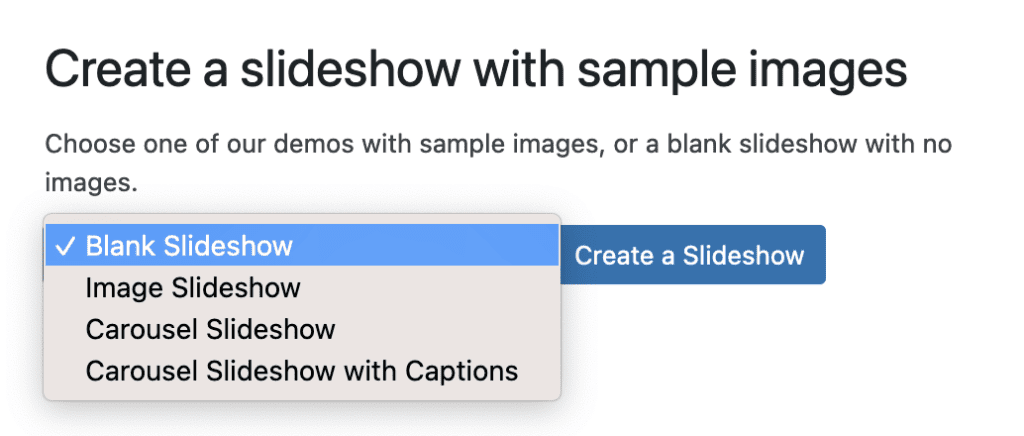 In this example, I'm going to choose "Carousel Slideshow with Captions" and then click the "Create a Sldieshow" button. This next image shows the end result, which is a complete sample slideshow.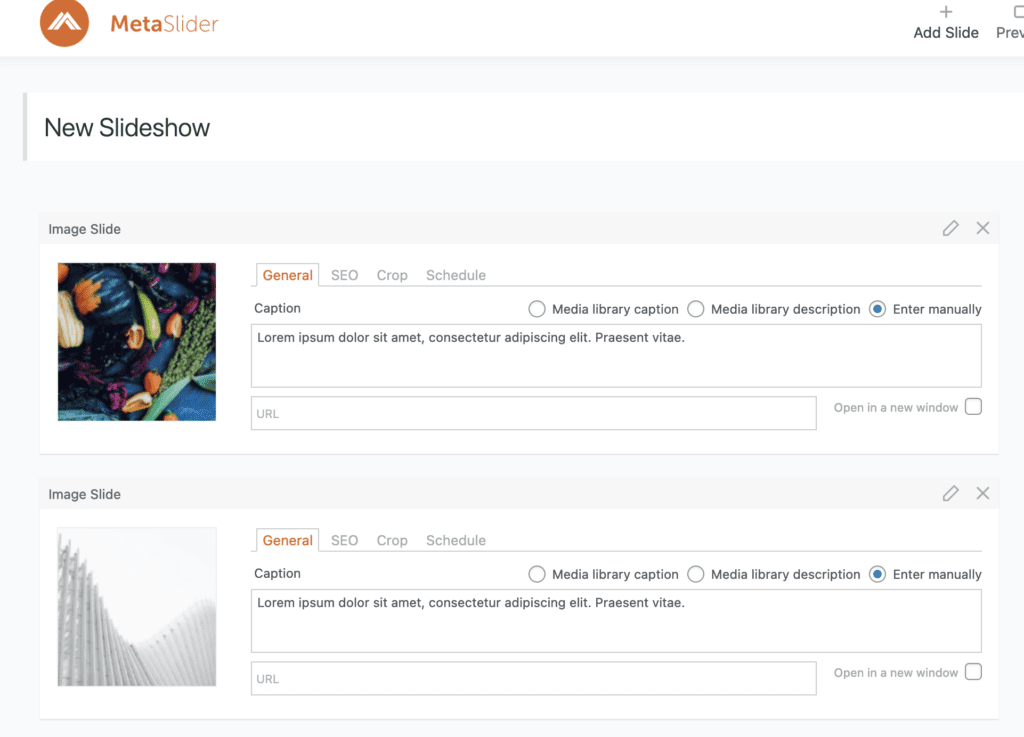 When you publish this slideshow on your site, using one of the many MetaSlider display options, this next image shows what you'll see. You will have a working carousel with text captions at the bottom of each image.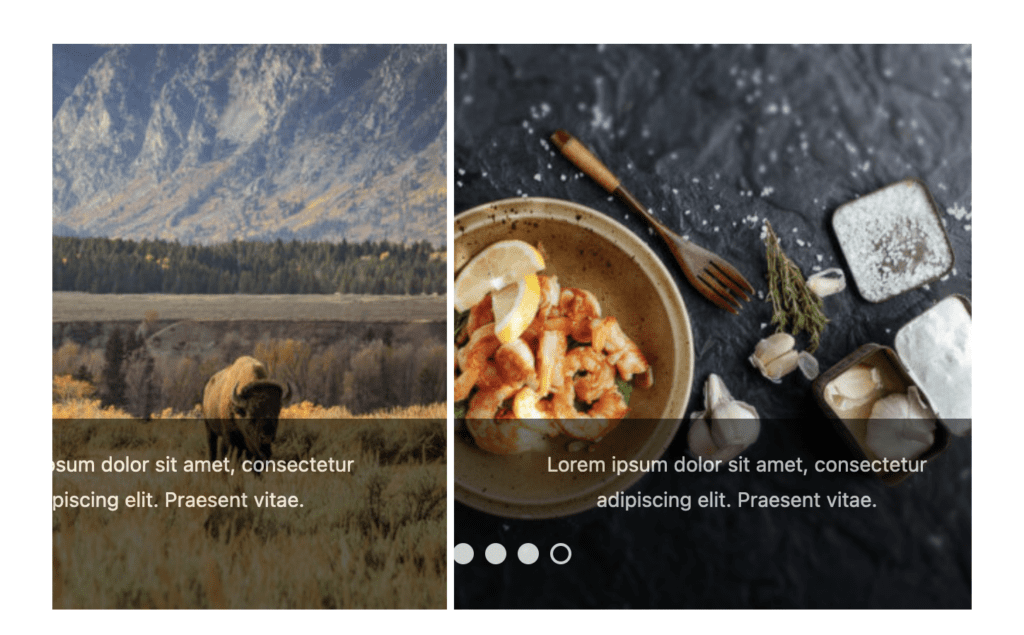 We hope this new feature makes it much easier for you to use MetaSlider. If you have any suggestions for more sample slideshows, we'd love to hear from you!
---
The Slideshows screen
In previous versions of MetaSlider, the way to find existing slideshows was to use a pulldown window when editing another slideshow. This was confusing to some users as it's different from the standard WordPress approach.
MetaSlider 3.29 has a new "Slideshows" screen that looks much more like the normal "Posts" screen in WordPress. You can click "Add New", search for existing slideshows, and edit any slideshow you find.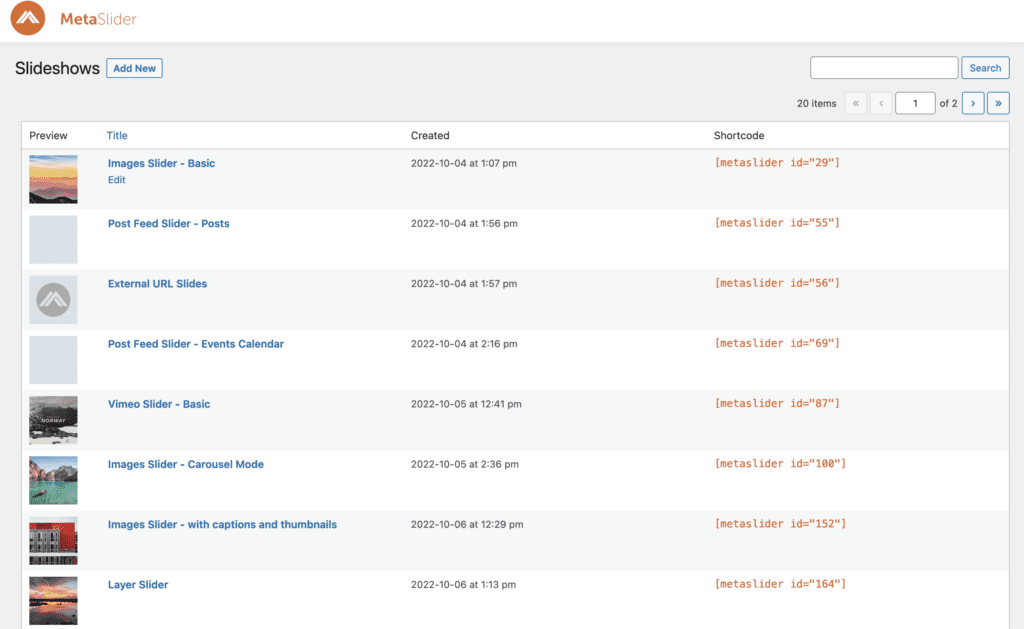 ---
Thanks for using MetaSlider
We think these two new improvements will really enhance the user experience of MetaSlider. If you have any suggestions for other improvements, we'd love to hear from you.
---