When you're building a WordPress website, it's really important to have good images. If you're a photographer, you can create your own images. But often you need to rely on someone else. If you live in the mountains and want to write about the beach, you need to get a photo from someone else. That's where stock photos come in.
Stock photos can be commercially licensed but there are lots of good, free sources. We'll cover the free options in this guide.
Stock photos are widely available and easy to use. The only possible downside is that photos are usually generic, so the photo you use may be used on other sites too.
---
#1. Openverse for WordPress Stock Photos
Openverse offers over 600 million photos, images and audio files. This is possible thanks to integrations with other image sources such EDUimages, Images of Empowerment, and StockSnap. Openverse started as a project from Creative Commons. The plan was to provide free stock photos that were released under the Creative Commons license. Eventually, the Creative Commons team realized that they lacked resources so they looked for a good home. Automattic and WordPress.org stepped up because they share many of the values that drive Creative Commons. Click here to read the full Openverse story. It will soon be possible to search and add Openverse images from inside your WordPress posts.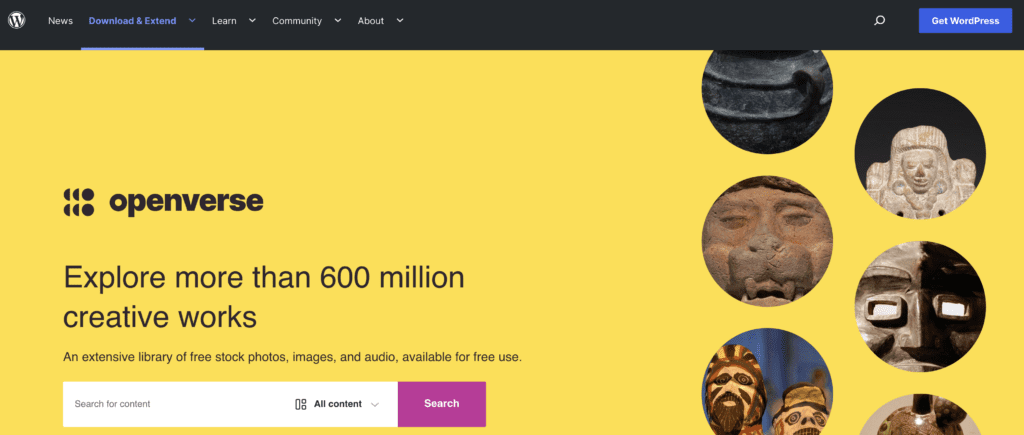 ---
#2. Unsplash for WordPress Stock Photos
Unsplash is one of the most popular stock photo sites in the world. The site has an ethos of sharing that is similar to the WordPress community. Photographers from all over the world upload their photos and allow you to re-use those photos on your projects. Unsplash started ten years ago and has been growing rapidly. They have an approval process for images, so you can be sure that most of the images you see are high quality. In 2021, Getty Images purchased the site, and so it's now part of an even larger network of stock photos. MetaSlider has a very deep integration with Unsplash.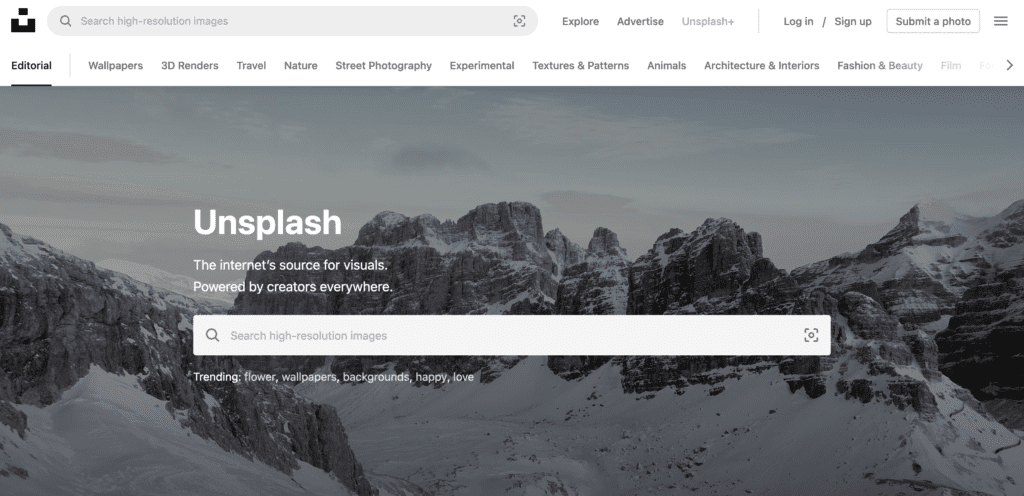 ---
#3. The WordPress Photo Directory
The WordPress Photo Directory is a relatively new project run by the WordPress community. There are 1,000's of photos for you to use in projects. You don't have to pay anything, and you don't need to give any attribution to the original photographers. It's a completely free stock photo directory. The WordPress Photo Directory launched in early 2022 and now has several thousand photos in its library. Click here for more about the WordPress Photo Directory.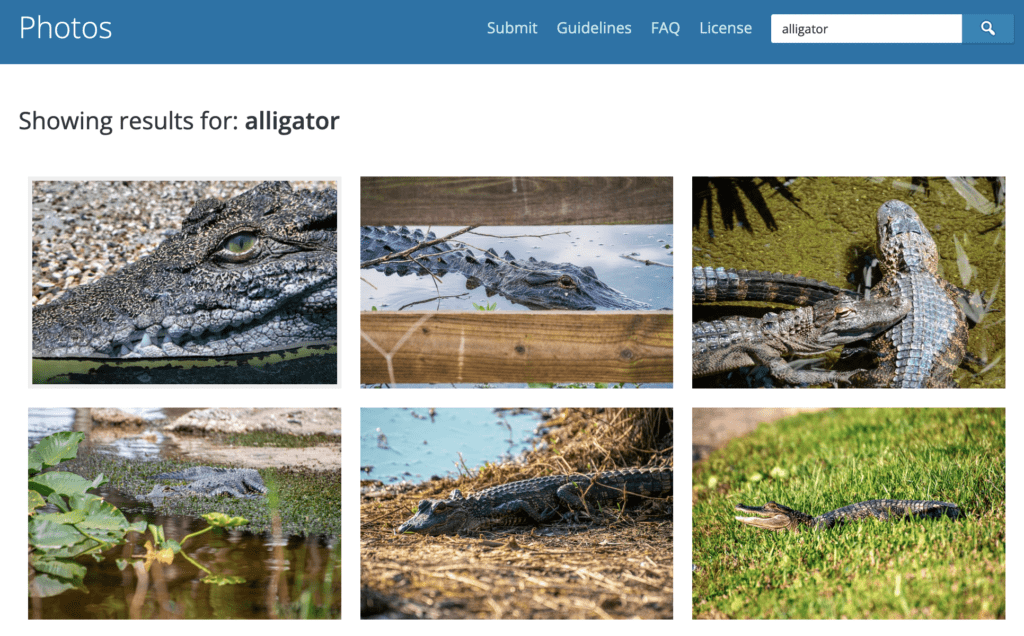 ---
#4. Pexels for WordPress Stock Photos
Pexels is a similar service to Unsplash. It has a large collection of free photos, videos, and vectors. The photos are high quality and you can use them however you want. Pexels was founded in Germany in 2014 and was sold to Canva four years later. Pexels does have a couple of good WordPress integration options. Automattic's Jetpack plugin will include links to Pexels when you add images to the block editor, and so will some other plugins. Click here for more using Pexels inside WordPress.

---
#5. Pixabay for WordPress Stock Photos
Pixabay is another free stock photo site from Germany that is owned by Canva. Like Unsplash and Pexels, they provide millions of images. Like those sites, they do have their own license which is similar to Creative Commons, but has some key differences and restrictions. There is at least one plugin that can integrate Pixabay into WordPress. Click here for more using Pixabay inside WordPress.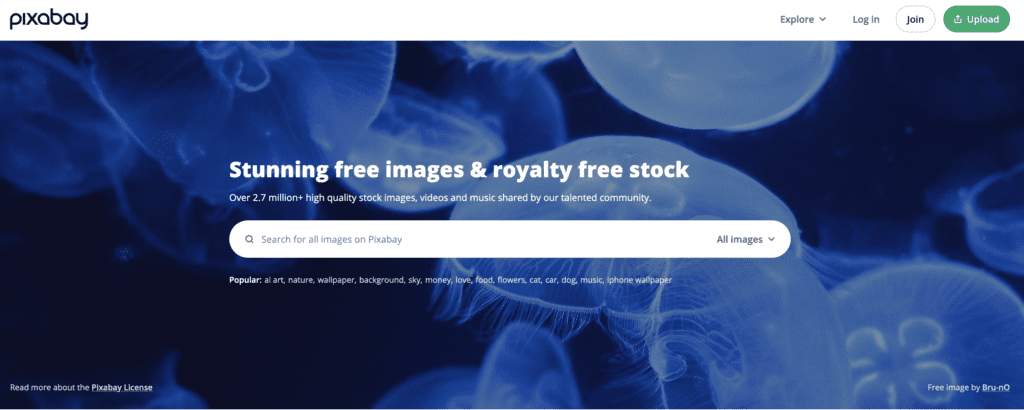 ---