If you go to WordPress.org, you will find two stock photo libraries, which are both great resources for your WordPress posts, galleries, and slideshows.
The "WordPress Photo Directory" is a new project run by the WordPress community and has 1,000's of photos for you to use in projects. The URL for this directory is https://wordpress.org/photos/.
WordPress.org also hosts Openverse, which is more than five years old and now boasts over 600 million photos, images and audio files! The URL for this directory is https://wordpress.org/openverse/. If you're on the WordPress site, click the "Download & Extend" menu to find the Openverse homepage.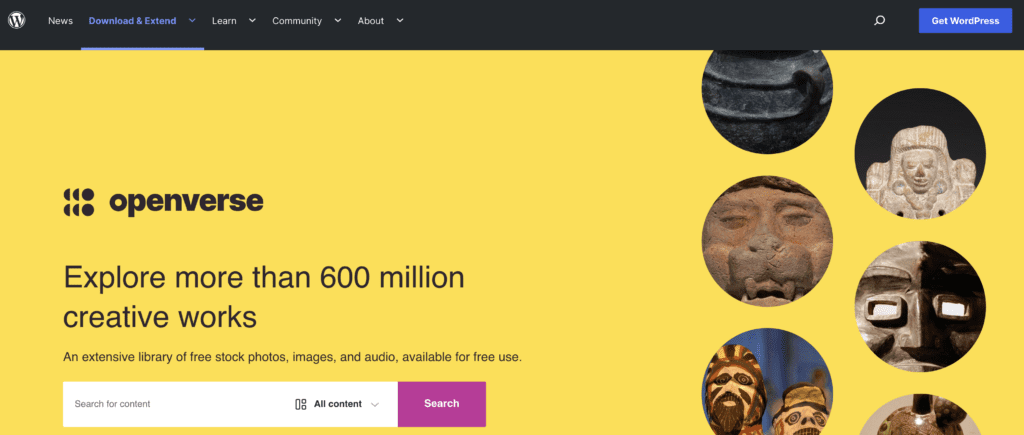 How does Openverse manage to provide 600 million images? This is possible thanks to integrations with other image sources such EDUimages, Images of Empowerment, and StockSnap.
Openverse started as a project from Creative Commons and the original name was "CC Search". The idea was to provide free stock photos that were released under the Creative Commons license. That explains why you see this line when you visit Openverse:
All Openverse content is under a Creative Commons license or is in the public domain.

Eventually, the Creative Commons team realized that they didn't have the resources to maintain the photo library and they looked around for a good home for the project. WordPress.org stepped up because they share many of the values that drive Creative Commons. There are some great, free stock photo sources including Unsplash, but they don't always share the same values. Not only did the Openverse directory move to WordPress.org, but Automattic also hired many key contributors.
---
Will Openverse be Integrated into WordPress?
Yes, that is the plan, according to Matt Mullenweg. You may soon be able click "Add Media" and browse through over 600 million photos and files. Click here to see the plans for Openverse in WordPress.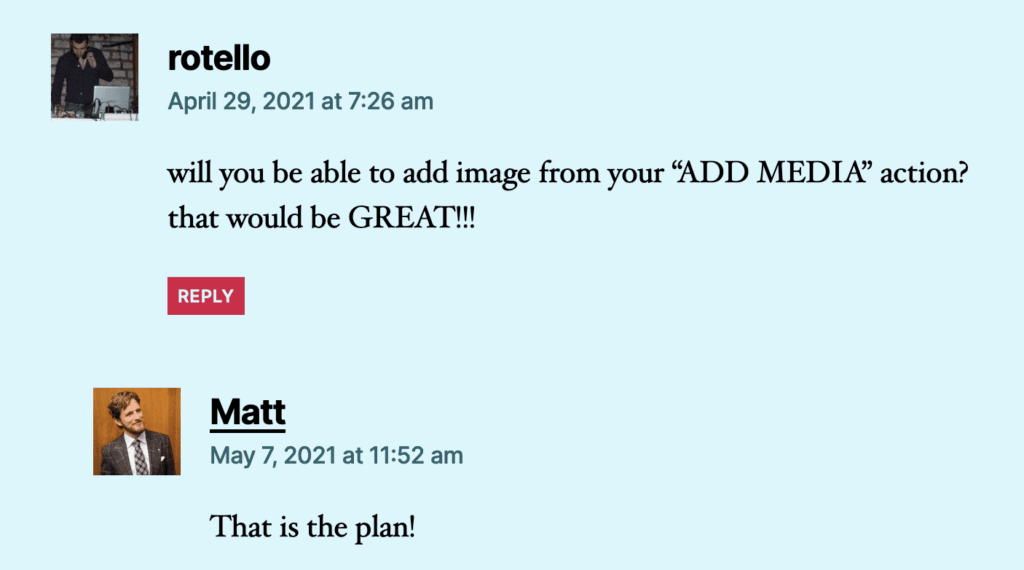 If you want to use Openverse inside your WordPress site today, that's possible with a plugin. Automattic's Jetpack plugin will include links to Openverse (and Pexels and Google Photos) when you add images to the block editor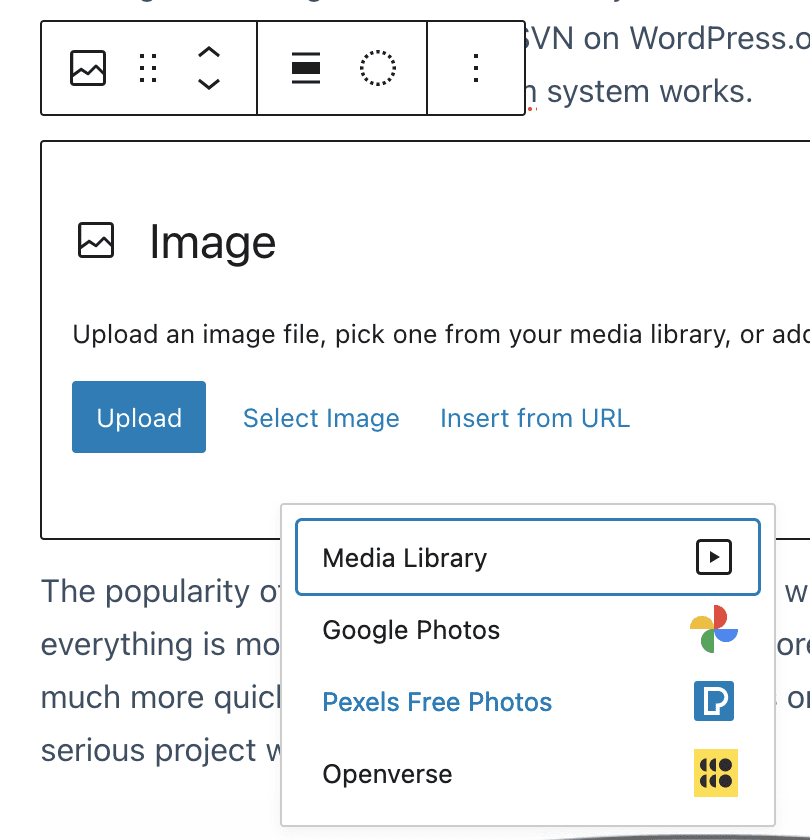 The "Free Images Library" plugin is also available on WordPress.org.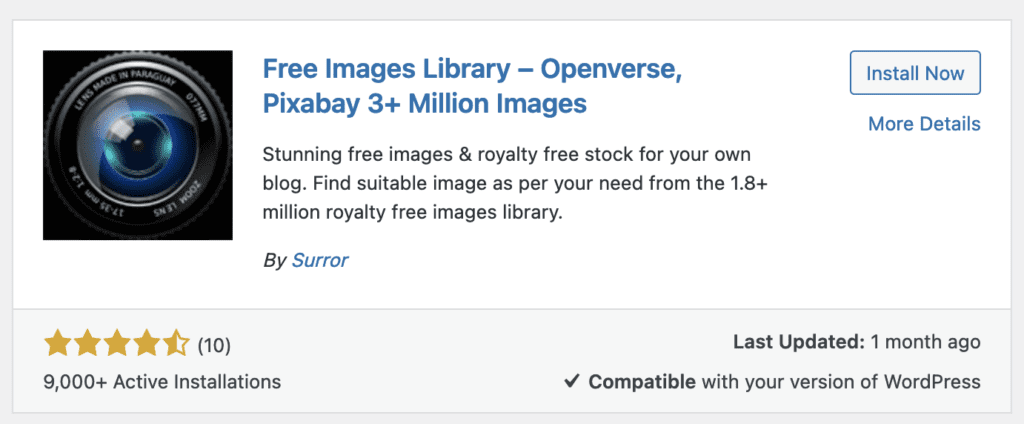 Once the "Free Images Library" plugin is active on your site, you'll see a "Free Media Library" link under the "Media" menu link.

Here are all of our recommendations for WordPress stock photos. If you're interested in photos for your site, read more about SVG images in WordPress, WebP images in WordPress and what file types you can use.
---