The WordPress Photo Directory is a new project run by the WordPress community.
This is an excellent project and there are 1,000's of photos for you to use. You don't have to pay anything, and you don't need to give any attribution to the original photographers. It's a free stock photo directory that is run by WordPress users.
This screenshot below shows results for "train" on the WordPress Photo Directory. You can see that they already have a good number of results for some keywords, even though this is a relatively new project.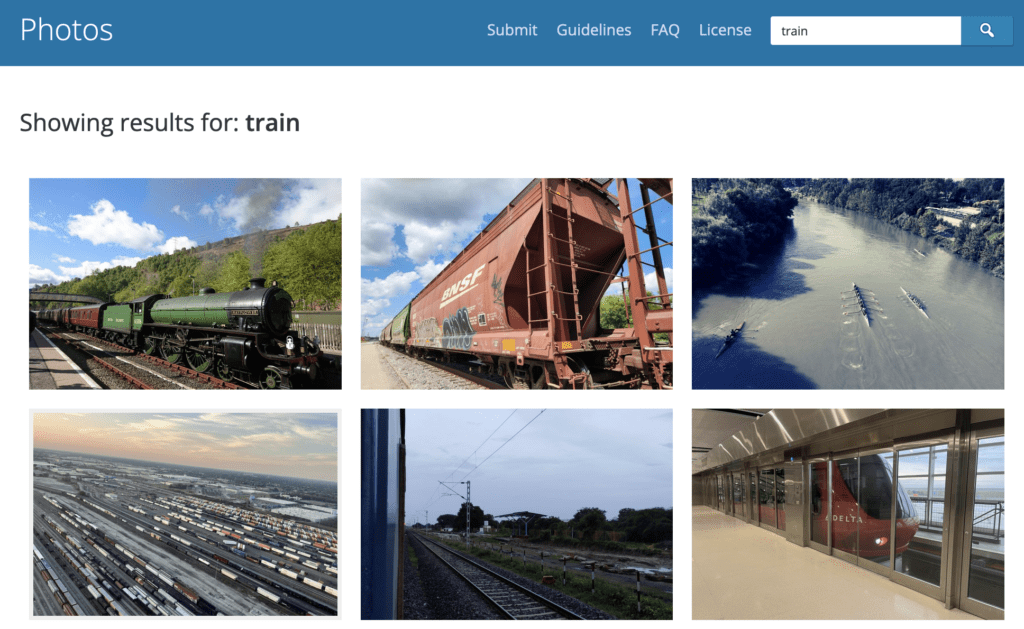 Unlike some similar projects, The WordPress Photo Directory stores all the files and related information. The metadata and size variations are all hosted directly on WordPress.org for easy access. In the screenshot below, the "Download" button is offering four different image sizes.

Underneath each photo, you'll find the metadata and categories for the image:

---
How to contribute to the WordPress Photo Directory
The key idea behind the WordPress Photo Directory is that people like you will contribute photos! I tried it myself to see exactly what they were looking for.
First, these are the technical guidelines:
Minimum of 2000 by 2000 pixels in size
Maximum of 7500 by 7500 pixels in size
JPG format
Second, there are some quality guidelines on what kind of images are accepted in the WordPress directory. Here are some key points to keep in mind:
The WordPress team are looking for actual photographs, not screenshots or digital art.
Photos should be high quality, and not doctored with watermarks, graphics, borders, or other changes.
No human faces in the photos.
WordPress is family friendly, so don't upload anything you wouldn't want kids to see.
To get started, go to https://wordpress.org/photos/submit/. Log into your WordPress account and you will now see the "Upload your photo" prompt.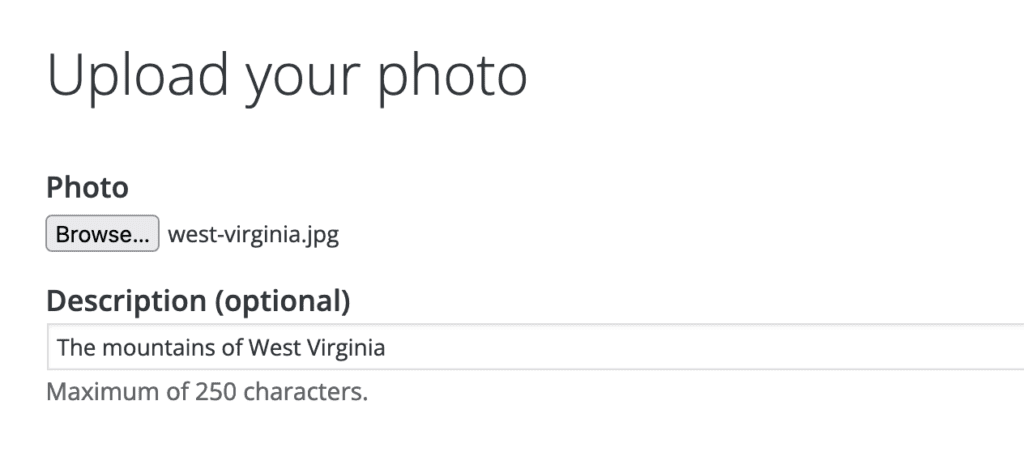 After you upload your photo, it will be placed in a moderation queue for 24 to 48 hours.

I submitted a photo and it was approved in about 12 hours. The image below shows the email I received, and here's the link to the photo I uploaded.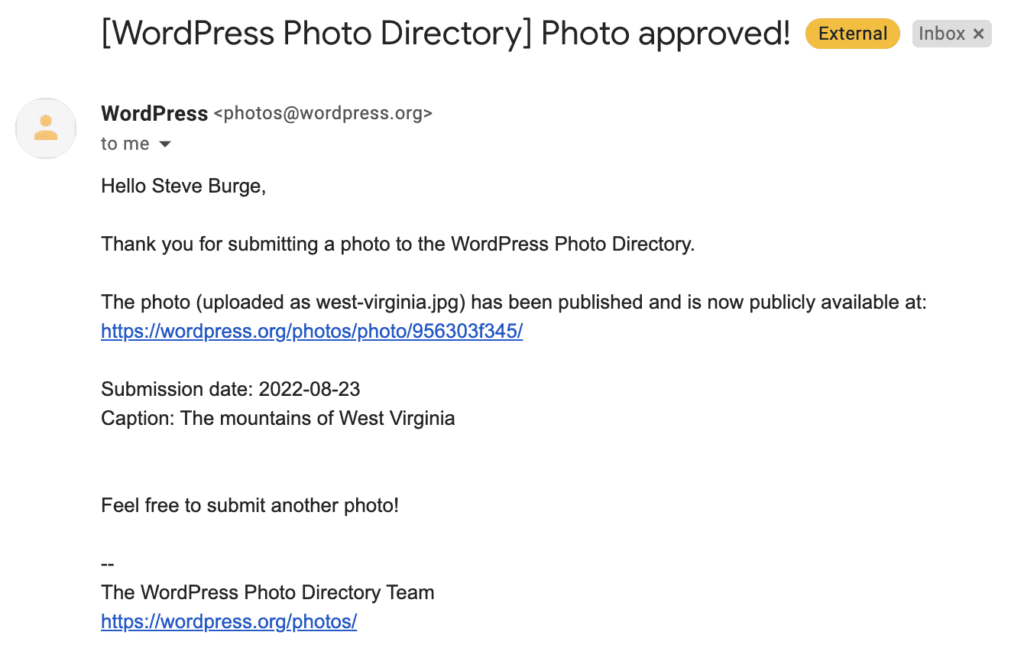 ---
The license for images in WordPress Photo Directory
The WP Photo Directory uses the CC0 license from Creative Commons. This license is the one that was originally used by Unsplash, another popular photo directory. Click here to read about our Unsplash photo integration.
The CC0 license allows anyone to use the photos anywhere, for any purpose, without the need for permission, attribution, or payment. People who use the photos don't have to give you credit, and they can use them on commercial projects. It's really this simple: photos under the CC0 license have no restrictions on usage.
However, there are still restriction when it comes to copyright. Other people cannot claim ownership or authorship of your photos. You retain the original copyright for the photos.
---
More about WordPress stock photos
Openverse is free stock photo library with over 600 million items. Click here to see the Openverse story, and click here to see how to integrate Openverse with WordPress.
Want more awesome free options to find images for your WordPress site? Here's our complete list of recommendations for WordPress stock photos.
---