MetaSlider users can now update to version 3.40.0 and get access to a new admin design. In this release, we've also made it easier to find where to edit your slideshows.
---
The Updated Admin Area Design
First, let's take a look at the admin design. Last month we redesigned the Theme Editor, and we've used the same approach for the main slideshow area of MetaSlider. In this screenshot below, you can see the old design on the left and the new design on the right. The settings are the same, but they now have a refreshed design that's easier to use.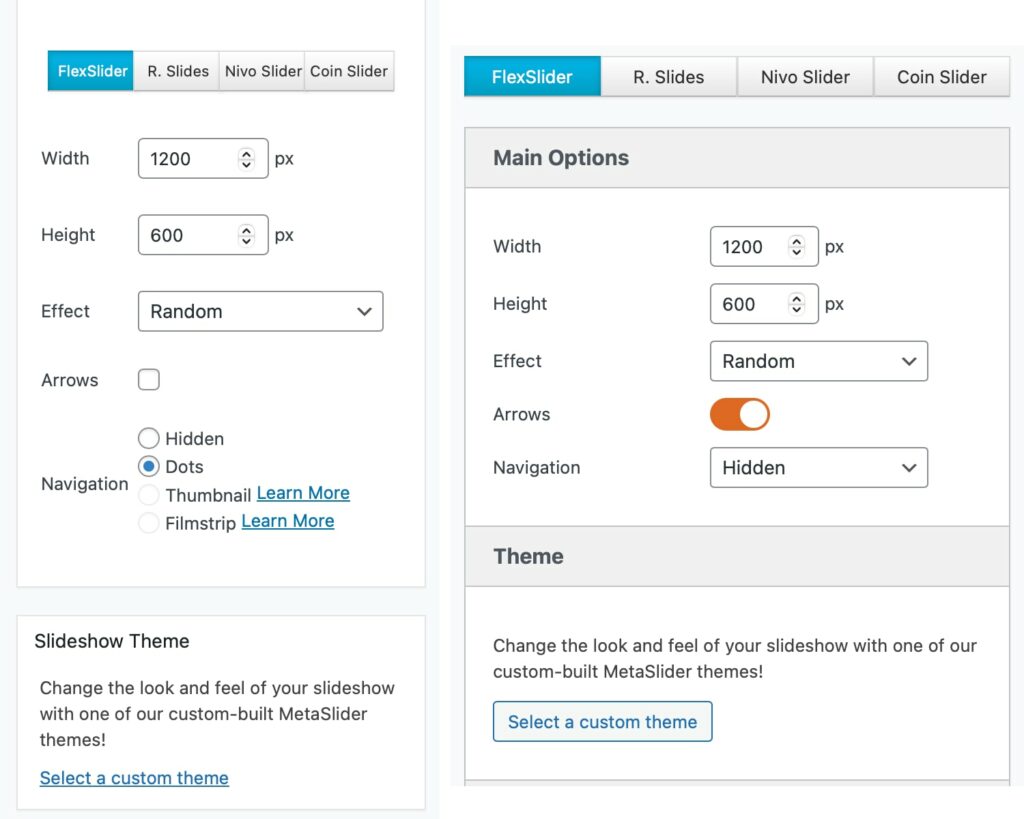 ---
New Frontend Editing Links
Second, let's see the frontend improvements that help you find how to edit slideshows. In this screenshot below, you'll see two new features: the admin menu toolbar links, and also the "Edit Slideshow" link. We added these because some people were having problems figuring out which slideshow to edit.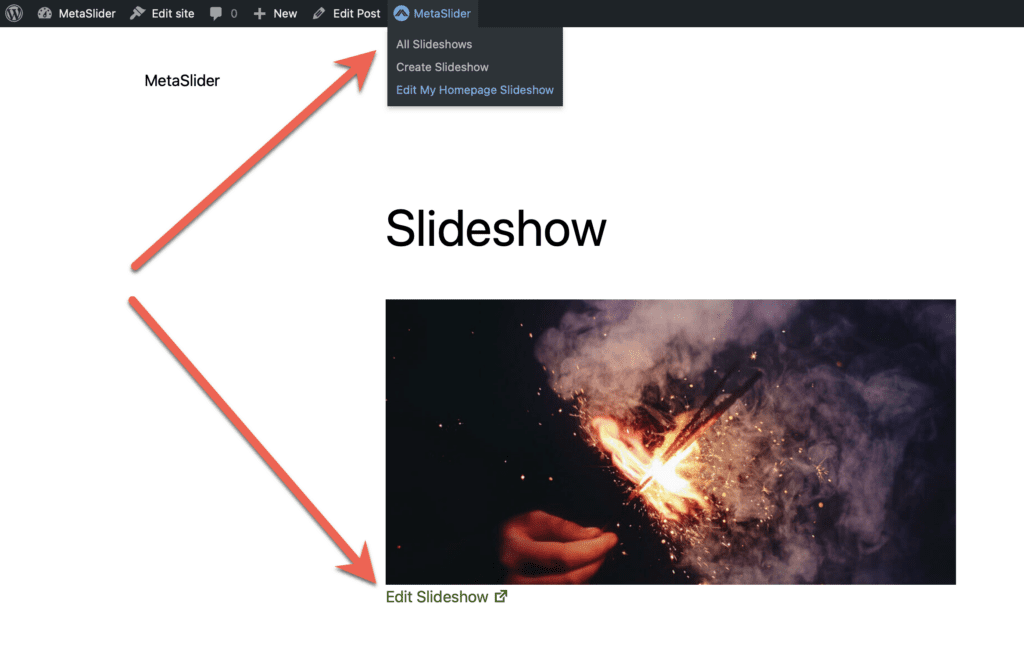 These frontend features will only show for admins on your site. You can disable them by going to "MetaSlider" and then "Settings & Help" in your admin area. You'll find two new options, "Enable MetaSlider on Admin Bar" and also "Enable Frontend Edit Links".

---