Hey, this is Steve from MetaSlider. Thanks so much for using the WordPress slideshow plugin.
You're receiving this newsletter as a MetaSlider user. If you don't want to hear from us, please click here to unsubscribe. If you want more updates and help, join our Facebook group.
---
MetaSlider now supports external videos, and video captions
MetaSlider Pro 2.30 is available with lots of new features. You can add captions and subtitles to videos. You can load videos from external services. And we've also improved your ability to schedule slides.
---
WordPress 6.4 has a new lightbox
The WordPress community launched WordPress 6.4 yesterday. This version gives you a lightbox feature that you can combine with images and photo galleries.
---
How to add captions to WordPress videos
In this guide, we give you some helpful background on how video captions and subtitles work. We also explain what you need to know when adding captions to your videos.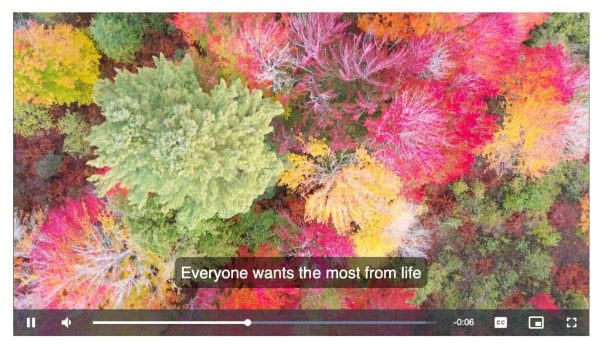 ---
More MetaSlider news and tutorials
---
---