When you visit YouTube these days, you're likely to see a mix of different types of videos.
In previous years, YouTube was dominated by horizontal videos that had the same appearance as a traditional TV screen. These videos normally had an aspect ratio of 16:9 which created a horizontal layout. MetaSlider Pro has always supported these videos with YouTube Slides.
You can see one of these old-style horizontal videos in this screenshot below:
However, in the last couple of years, YouTube has been increasingly dominated by YouTube Shorts. These videos have the opposite ratio, which is 9:16. YouTube Shorts are vertical videos that last only a few seconds. These are heavily influenced by TikTok and Instagram Reels. Creators will often post the same videos on all three platforms.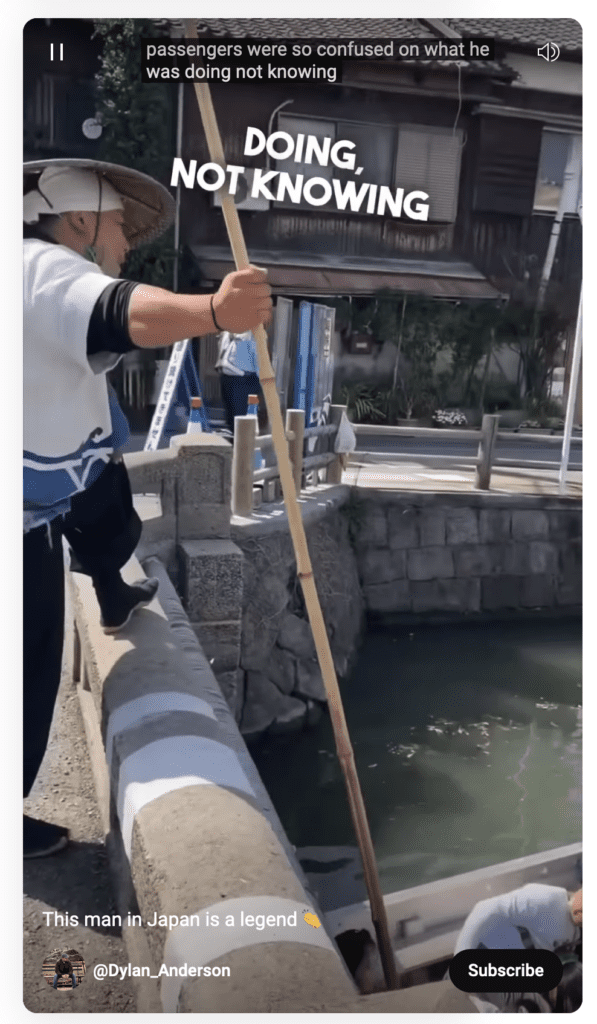 ---
MetaSlider Now Supports YouTube Shorts and More
I'm delighted to say that you can add YouTube Shorts videos to MetaSlider Pro slideshows. MetaSlider Pro now accepts these YouTube URL formats:
youtube.com/watch?v=##########
youtu.be/##########
youtube.com/embed/##########
youtube.com/shorts/##########
youtube.com/v/##########
youtube.com/watch?foo=bar&v=##########
This last item on the list is "foo=bar" and that includes a wide range of extra parameters that YouTube can add to to URLs. Here are some examples:
feature=channel
feature=youtu.be
version=3&autohide=1
In this next image, you can see both the old and the new YouTube formats in a single MetaSlider slideshow.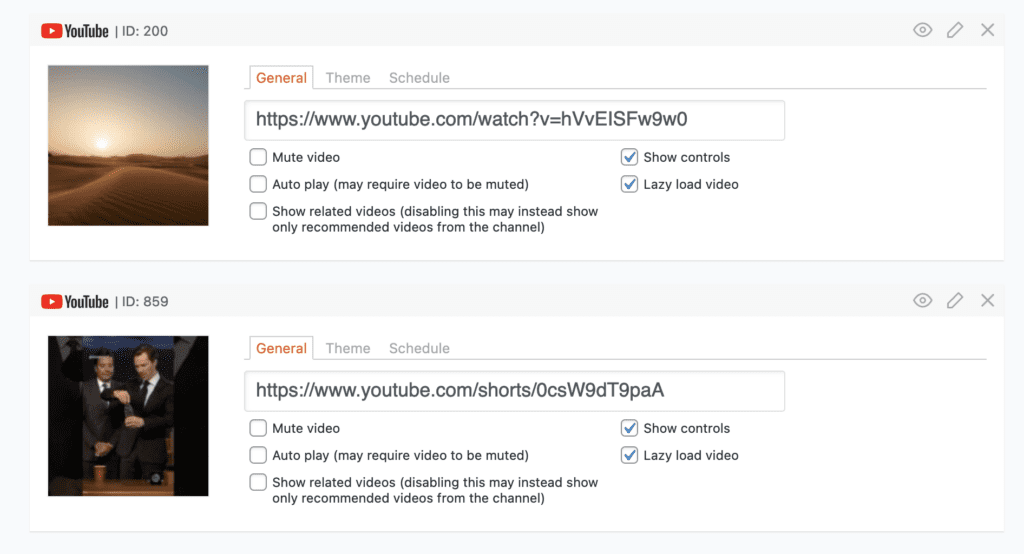 ---
More about YouTube Shorts
YouTube Shorts are vertical videos with a maximum duration of 60 seconds. They are designed to be easy to create and consume, catering to users' shorter attention spans and providing a quick and engaging viewing experience.
It's easy to make YouTube Shorts because there's a dedicated Shorts camera built into the YouTube app. You can add music from a library of songs, plus various editing options like speed controls, filters, and text overlays to customize their content. The platform also provides a captioning feature to make videos accessible to a broader audience.
YouTube is investing really heavily in Shorts and makes them easy to find. There is a dedicated Shorts tab on the YouTube mobile app. Additionally, Shorts appear in regular YouTube search results, the homepage, and within other key video watch page.
However, in many key ways, YouTube also treats Shorts like the old horizontal-style videos you may be used to. Creators can post traditional and Shorts on the same channel. Viewers like, dislike, comment on, and share Shorts, similar to regular YouTube videos. If you visit YouTube.com, you'll likely now find that Shorts have a prominent place on the site's homepage, as in this screenshot below: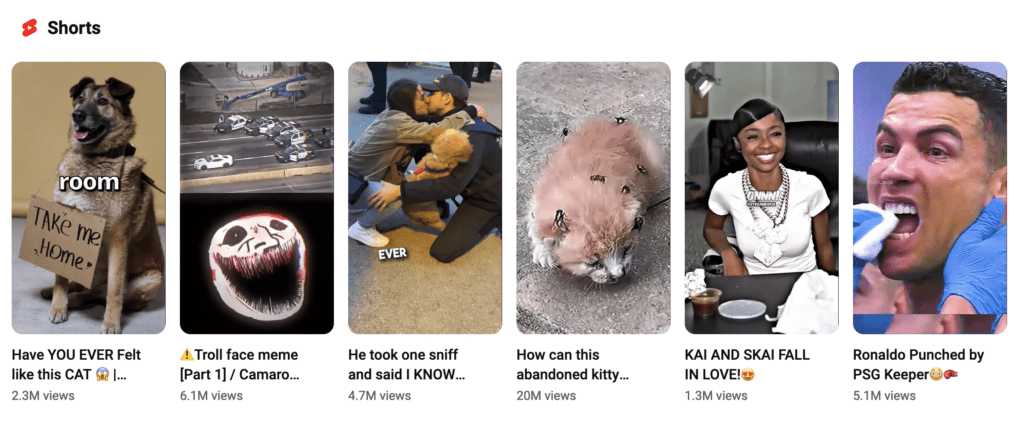 ---