MetaSlider Pro licenses are sold per-site, so you can buy a license to use the plugin on 1 site, 5 sites, or unlimited sites. It is possible to change the number of licenses on your account.
To start the upgrade (or downgrade) process, follow these steps.
Click the "Subscriptions" link in your account menu.
Click the "Upgrade or Downgrade Your Subscription" button.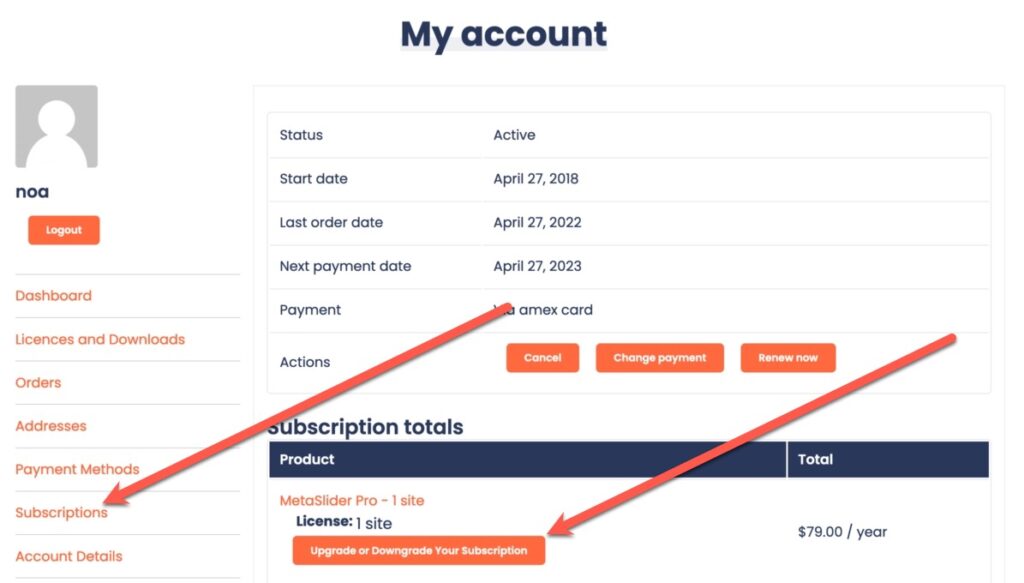 Choose your new subscription from the "License" dropdown menu.
Click the "Switch subscription" button.

You will now be in the checkout process. You will get a discount based on the time left on your current plan.
Complete the checkout process and your account will instantly move the new license plan.