MetaSlider is fully localized. You can translate MetaSlider into your own language by following the steps in this guide.
There are multiple ways to translate a WordPress plugin, but in this guide, we'll recommend software called PoEdit.
Download and install PoEdit from http://www.poedit.net/.
Download a copy of the MetaSlider plugin files.
Go to File > New From POT File.
Select this file from the MetaSlider plugin download: /languages/metaslider.po
Specify the language you're translating MetaSlider into.
Enter your translations into the Translation box at the bottom of the editor.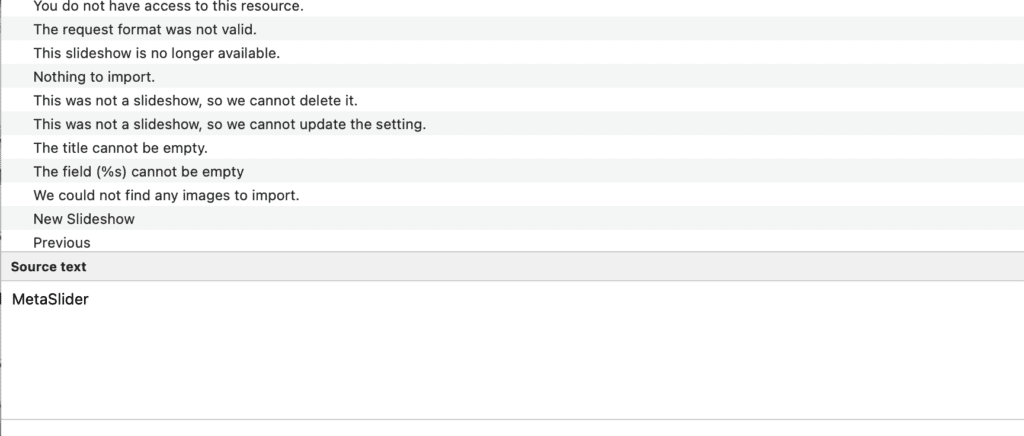 Save the file. The name should be "metaslider-[langCode]". Replace [langCode] with the language code you're translating to. A full list of language codes can be found here. This next screenshot has examples of some translated files for MetaSlider.
Upload your new file to your web server inside this folder: /wp-content/plugins/languages/