MetaSlider is fully localised. You can easily translate MetaSlider into your own language in a few simple sets.
Step 1: Install PoEdit
Download and install PoEdit from http://www.poedit.net/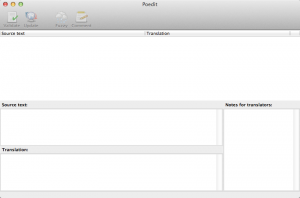 Step 2: Create a copy of the MetaSlider Language Catalogue
Go to File > New Catalogue From POT File. Select /wp-content/plugins/ml-slider/languages/metaslider.po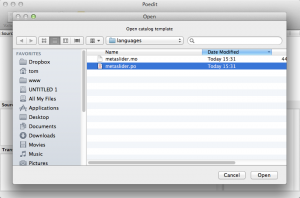 Step 3: Enter new Catalogue Details
Use your own name and email address and specify the language you're translating MetaSlider into.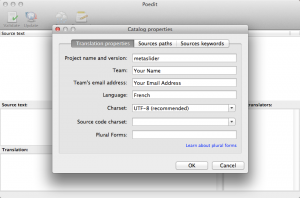 Step 4: Save your Catalogue
The name should be "metaslider-[langCode]". Replace [langCode] with the language code you're translating to. A full list of language codes can be found here.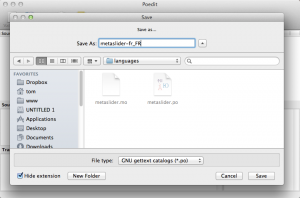 Step 5: Enter your translations
Enter your translations into the Translation box at the bottom of the editor.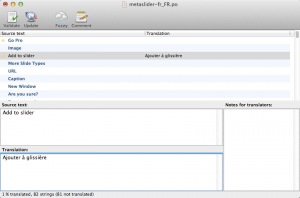 Step 6: Upload to your website
Save and upload your new catalogue file to your web server. That's it!
Step 7: Share your files (optional!)
If you have translated MetaSlider, we would appreciate it if you could send us the translation files. We will include it in the plugin so that others can benefit from your work.