When you're using the Layer Slides feature in MetaSlider, it is possible to add videos to your slides.
Go to "MetaSlider" in your WordPress admin menu and start editing a slideshow.
Click "New" in the top toolbar and create a new slider.
Click "Add Slide" and choose "Layer Slider".
In the screenshot below, check step 1. This helps you verify that WordPress accepts your video file.
In Step 2, copy the URL of your video by clicking "Copy URL to clipboard".
Click "Add to Slideshow".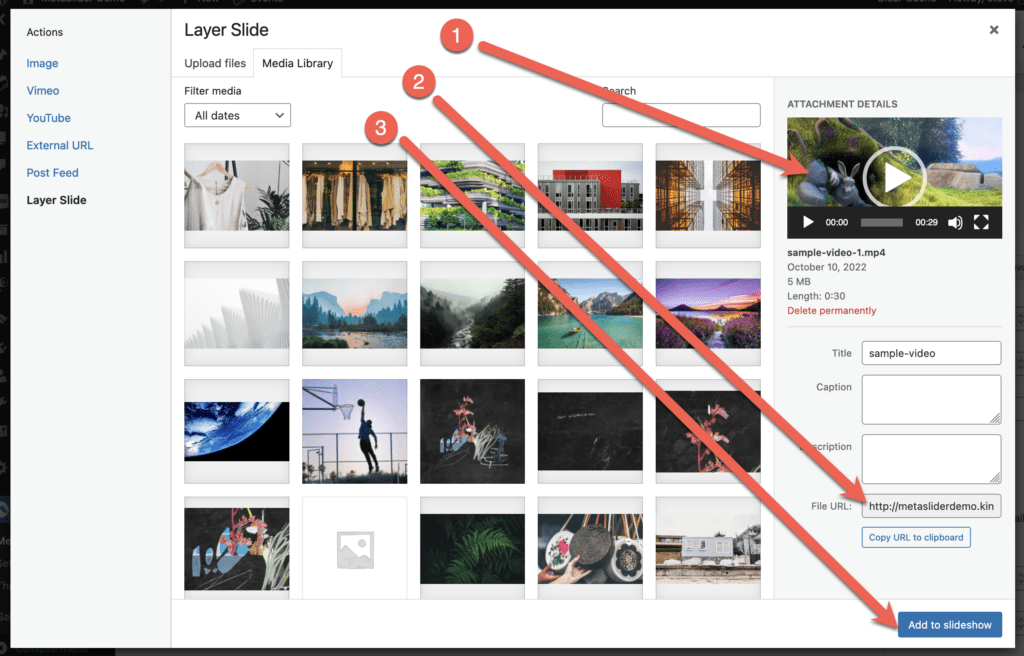 You will now see the "Layer Slide" in the main part of your MetaSlider admin area.
Click the "Video Background" tab.
Enter the URL for your video that you copied from the previous screenshot.
You have now completed the process and you can publish this slider on your site.