If a slide is not showing in your MetaSlider slideshow, this guide has some suggestions for common troubleshooting steps.
#Step 1. Make Sure Your Plugins Are Up-to-Date
Go the "Plugins" link in your WordPress admin menu.
Update any plugins that are out-of-date, especially MetaSlider plugins. Many technical problems are caused by out-of-date plugins.
---
Step #2. Check the Slideshow Settings
Go to "MetaSlider" link in your WordPress admin menu.
Look for the "Hide Slide" button in the top-right corner of each slide.
If the eye icon has a red horizontal line, then this slide will not appear.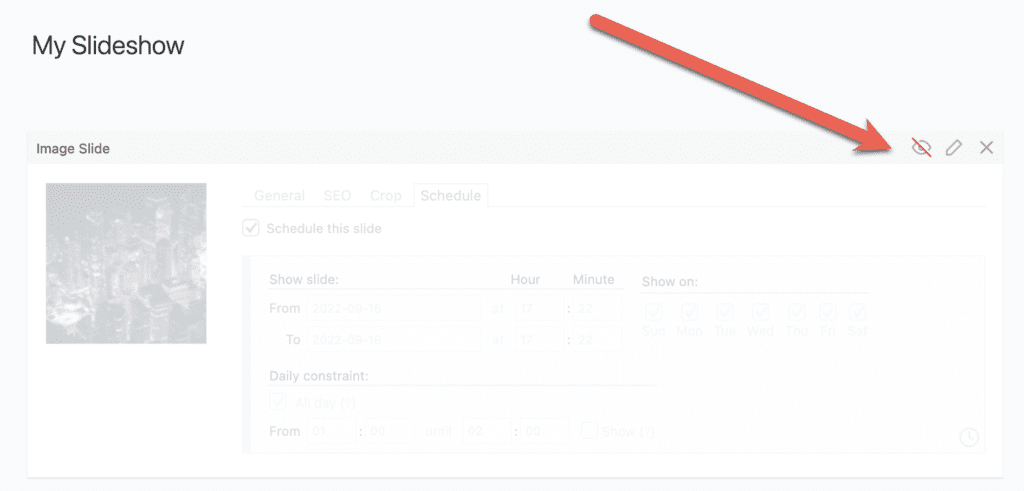 If you are using MetaSlider Pro, check the "Schedule" tab. If this feature is enabled, your slide may not be configured to display currently.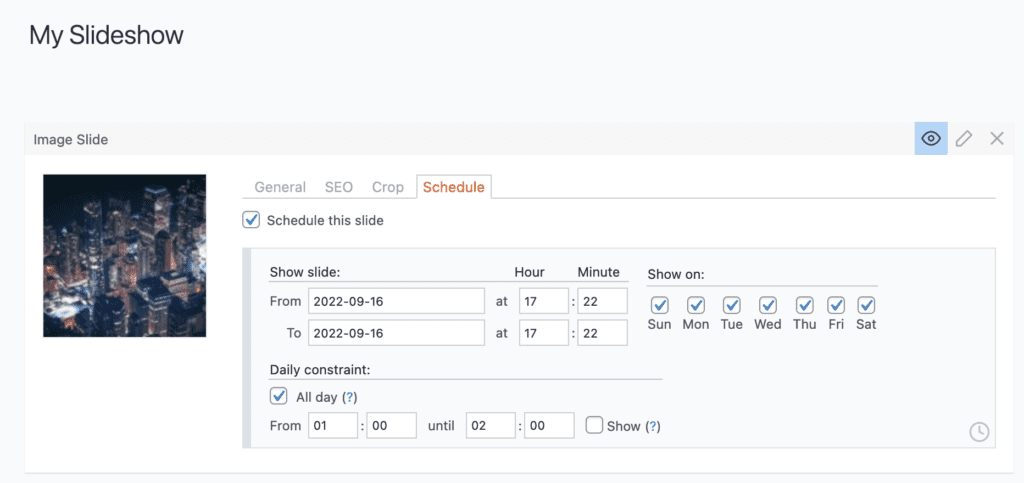 ---
Step #3. Is the Issue With One Slide or the Whole Slideshow?
Normally a slideshow will have multiple slides. Check the display on the front of your site. Is the whole slideshow not displaying, or is it just a single slide?
---
Step #4. Is the Issue With One Slideshow or All the Slideshows?
If you try Step #3 and confirm the problem is with the whole slideshow, try testing another slideshow.
If the problem is with all your slideshows, click this link for more troubleshooting ideas.